Printable to-do lists
2 year(s) ago
As part of my failed 100-day project (I made it to day 39) there were some cool things that came out of it, I shared a bunch on twitter but wanted to make sure that I documented a bunch of it here.
If you are like me, you bounce around countless to-do list apps and systems to try and improve productivity. There are two that have always worked for me and I end up going back to. One is writing it down in a notebook and ticking off the items as I go through, and the other writing a post-it note for each task and then creating a pile of "done" post-its as I move through my to-do list.
The issue with the latter is that when working from home I have a small kid who likes to take these notes for his "work" or when we were in the office these might go missing or get messed up with other things.
So in a bid to tackle this problem I wanted to improve my "writing it down" system. If I put it in my notebook it's easy to lose track of this so I made a printable a5 card that can sit inside a notebook, on your desk, or folded in your pocket that helps you keep track of your to-dos.
Introducing the printable a5 to-do list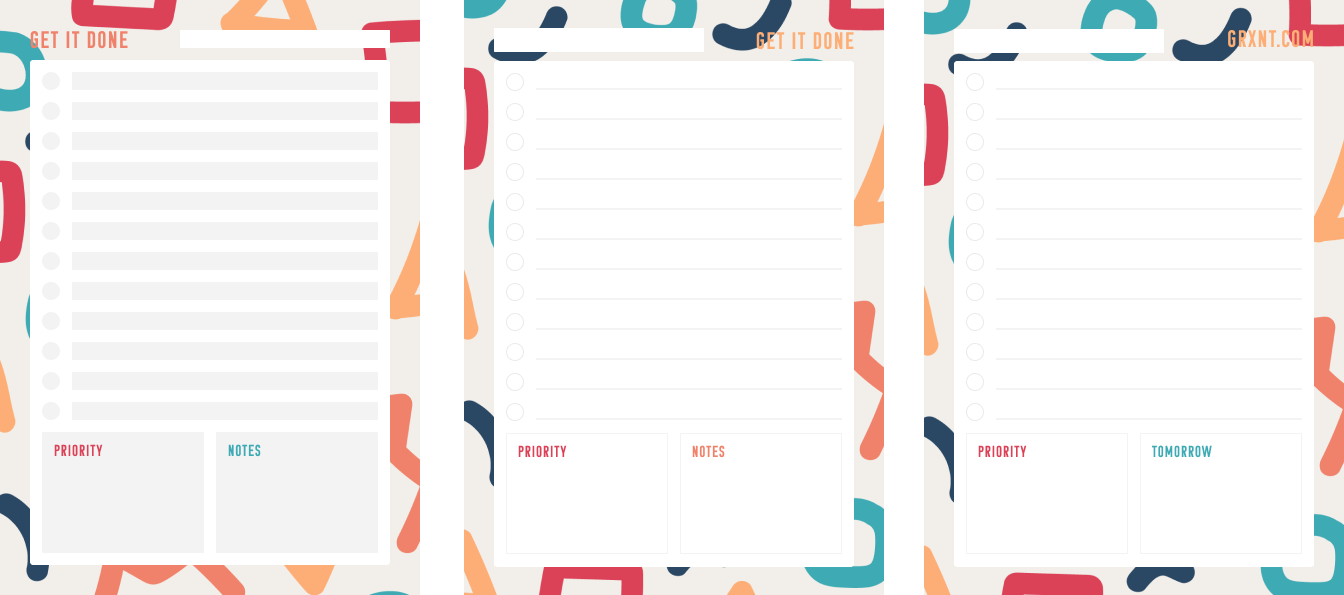 You can grab the file on figma if you want to duplicate it.